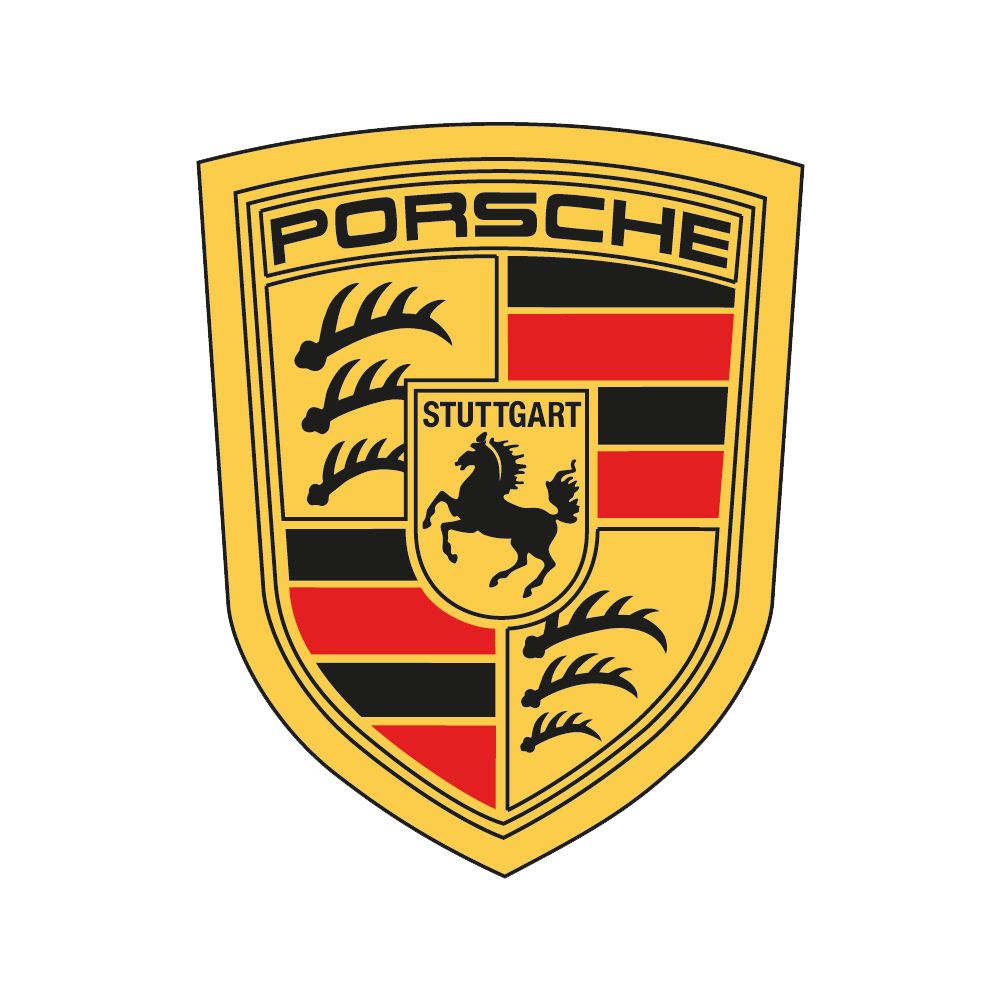 Porsche car cover
To protect your Porsche, DS COVERS offers various high-quality car covers for indoor and outdoor use. The brief specifications, price and sizing advice for your Porsche can be found in the table below. By clicking a price in the table, you will be directed to the product page of the relevant car cover with the correct size selected.
The size advice below is based on the dimensions as specified by Porsche.
If you can't find your Porsche in the table or if you have any questions, please don't hesitate to contact us.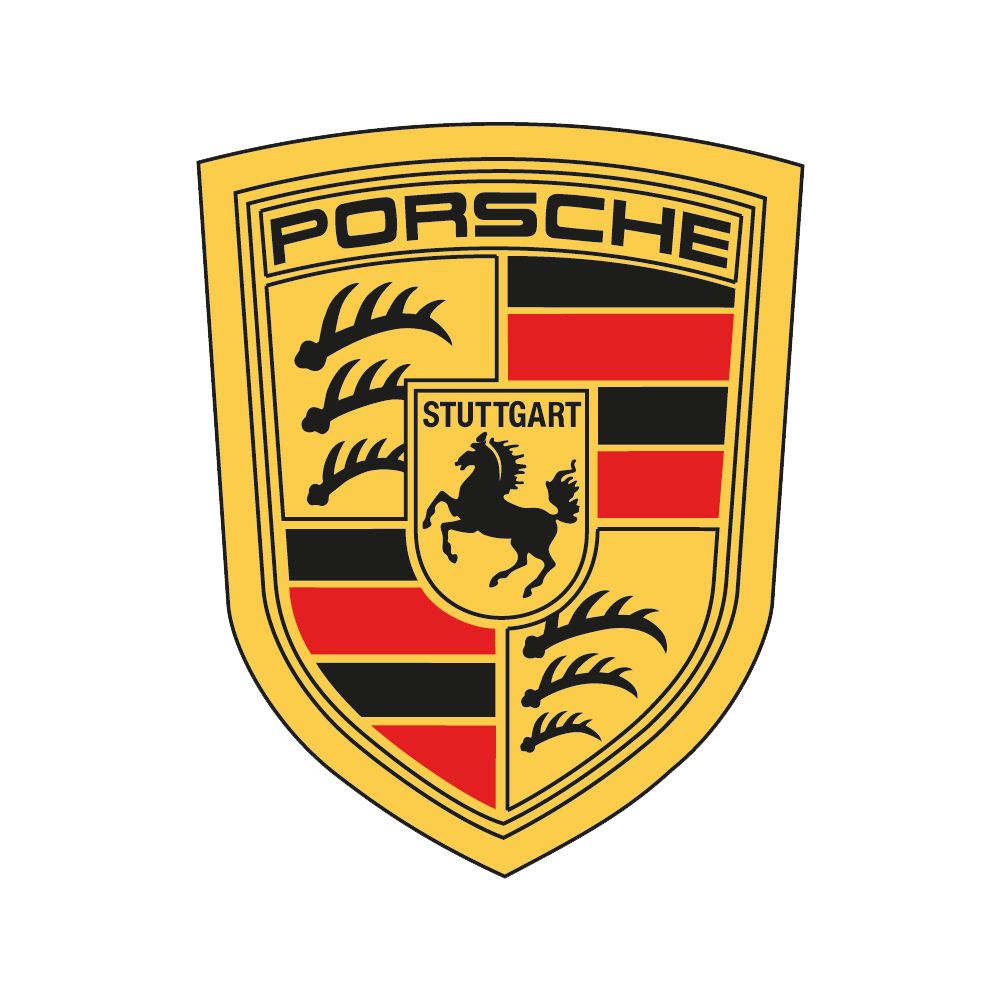 Porsche modellen

OUTDOOR

INDOOR
MAXX car cover

Universal-Fit

No mirror pockets

Available in 1 color

Logo-print impossible

SUNN car cover

Tailor-made

Mirror pockets

Available in 5 colors

Logo-print possible

BOXX car cover

Stretch-Fit

No mirror pockets

Available in 5 colors

Logo-print possible

LUXX car cover

Tailor-made

Mirror pockets

Available in 12 colors

Logo-print possible
356 "pre-A" | 1948 > 1955
356 A CABRIO | 1955 > 1959
356 A COUPE | 1955 > 1959
356 AMERICA CABRIO | 1952 > 1952
356 B CABRIO | 1959 > 1964
356 B COUPE | 1959 > 1964
356 C CABRIO | 1964 > 1966
356 C COUPE | 1964 > 1966
356 SC CABRIO | 1964 > 1966
356 SC COUPE | 1964 > 1966
356 SPEEDSTER | 1955 > 1959
550 A RS | 1953 > 1956
718 BOXSTER (982) | 2016 >
718 BOXSTER GTS (982) | 2016 >
718 BOXSTER S (982) | 2016 >
718 BOXSTER T (982) | 2019 >
718 CAYMAN (982) | 2016 >
718 CAYMAN GT4 (982) | 2016 >
718 CAYMAN GT4 RS (982) | 2022 >
718 CAYMAN GTS (982) | 2016 >
718 CAYMAN S (982) | 2016 >
718 CAYMAN T (982) | 2019 >
718 W-RS | 1962 > 1962
911 CABRIO | 1973 > 1989
911 CARRERA 4 | 1973 > 1989
911 CARRERA | 1973 > 1989
911 E | 1963 > 1973
911 GT1 LE MANS | 1996 > 1998
911 GT3 RSR | 2017 >
911 L | 1963 > 1973
911 RS (SPOILER) | 1973 > 1974
911 RS | 1973 > 1989
911 S | 1963 > 1973
911 SAHARA DAKAR | 1984 > 1984
911 SC | 1973 > 1989
911 SPEEDSTER (HERITAGE LINE) | 2018 >
911 SPEEDSTER | 1989 > 1989
911 T | 1963 > 1973
911 TARGA | 1973 > 1989
911 TURBO (NO SPOILER) | 1989 > 1989
912 | 1965 > 1969
914 / 4 CABRIO | 1969 > 1976
914 / 4 COUPE | 1969 > 1976
914 / 6 CABRIO | 1969 > 1976
914 / 6 COUPE | 1969 > 1976
917 SPYDER (SPOILER) | 1969 > 1971
917 SPYDER (WITHOUT SPOILER) | 1969 > 1971
918 SPYDER | 2013 > 2015
924 S TURBO | 1978 > 1983
924 SZ TURBO | 1978 > 1983
928 GT (SPOILER) | 1989 > 1991
928 GTS (SPOILER) | 1992 > 1995
928 S4 (SPOILER) | 1987 > 1991
928 | 1978 > 1982
930 TURBO 3.2 (SPOILER) | 1975 > 1977
930 TURBO 3.3 (SPOILER) | 1978 > 1989
935 MOBY DICK | 2019 >
944 S | 1987 > 1988
944 S2 CABRIO | 1989 > 1991
944 S2 TURBO | 1989 > 1991
944 TURBO | 1985 > 1991
956 ROTHMANS LEMAN | 1982 > 1982
959 SAHARA DAKAR | 1985 > 1985
959 | 1986 > 1989
964 3.8 CARRERA RSR (SPOILER) | 1994 > 1994
964 CABRIO | 1989 > 1994
964 CARRERA 2 | 1989 > 1994
964 CARRERA 4 | 1989 > 1994
964 RS 3.6 | 1989 > 1994
964 SPEEDSTER WIDE BODY | 1989 > 1989
964 SPEEDSTER | 1989 > 1994
964 TURBO 3.3 (SPOILER) | 1990 > 1994
964 TURBO 3.6 (SPOILER) | 1990 > 1994
964 TURBO 3.6 S (SPOILER) | 1990 > 1994
964 TURBO LOOK (NO SPOILER) | 1989 > 1989
964 TURBO S (SPOILER) | 1990 > 1994
968 CABRIO | 1992 > 1995
968 | 1992 > 1995
981 BOXSTER SPYDER | 2015 >
981 BOXSTER | 2012 > 2016
981 CAYMAN (AEROKIT) | 2013 >
981 CAYMAN GT4 | 2015 > 2016
981 CAYMAN GTS | 2012 > 2016
981 CAYMAN S | 2012 > 2016
981 CAYMAN | 2013 > 2016
981 GT4 | 2011 >
982 CAYMAN GT4 CS | 2019 >
986 BOXSTER (SPOILER) | 1996 > 2004
986 BOXSTER | 1996 > 2004
987 BOXSTER (FACELIFT) | 2008 > 2012
987 BOXSTER SPYDER | 2009 > 2009
987 BOXSTER | 2004 > 2008
987 CAYMAN (FACELIFT) | 2009 > 2013
987 CAYMAN | 2005 > 2009
991 AEROKIT | 2011 > 2016
991 CABRIO GTS | 2014 > 2015
991 CABRIO GTS | 2017 > 2019
991 CABRIO | 2011 > 2016
991 CARRERA 4 CABRIO | 2015 > 2019
991 CARRERA 4 GTS CABRIO | 2017 > 2019
991 CARRERA 4 GTS | 2014 > 2015
991 CARRERA 4 GTS | 2017 > 2019
991 CARRERA 4 | 2011 > 2016
991 CARRERA 4S | 2011 > 2016
991 CARRERA GTS | 2017 >
991 CARRERA S | 2011 > 2015
991 CARRERA S | 2016 > 2019
991 CARRERA SPORTDESIGN | 2011 > 2016
991 CARRERA T | 2017 >
991 CARRERA | 2011 > 2015
991 CARRERA | 2016 > 2019
991 GT2 RS CLUBSPORT | 2019 >
991 GT2 RS | 2018 >
991 GT3 CUP | 2013 > 2015
991 GT3 RS | 2015 > 2016
991 GT3 RS | 2018 >
991 GT3 | 2013 > 2015
991 GT3 | 2017 >
991 GTS | 2015 >
991 R | 2016
991 RSR GT3 | 2013 >
991 TARGA 4 GTS | 2014 > 2015
991 TARGA 4 GTS | 2017 >
991 TARGA 4 | 2014 > 2015
991 TARGA 4S | 2014 > 2015
991 TARGA | 2016 > 2019
991 TURBO S | 2013 > 2015
991 TURBO S | 2016 >
991 TURBO | 2013 > 2015
991 TURBO | 2016 >
992 CARRERA 4 CABRIOLET | 2019 >
992 CARRERA 4 GTS CABRIOLET | 2021 >
992 CARRERA 4 GTS | 2021 >
992 CARRERA 4 | 2019 >
992 CARRERA 4S CABRIOLET | 2019 >
992 CARRERA 4S | 2019 >
992 CARRERA CABRIOLET | 2019 >
992 CARRERA GTS CABRIOLET | 2021 >
992 CARRERA GTS | 2021 >
992 CARRERA S CABRIOLET | 2019 >
992 CARRERA S | 2019 >
992 CARRERA | 2019 >
992 DAKAR | 2022 >
992 GT3 RS | 2022 >
992 GT3 TOURING | 2021 >
992 GT3 | 2021 >
992 SPORT CLASSIC | 2022 >
992 TARGA 4 GTS | 2021 >
992 TARGA 4 | 2020 >
992 TARGA 4S | 2020 >
992 TURBO CABRIOLET | 2020 >
992 TURBO S CABRIOLET | 2020 >
992 TURBO S TECHART GT STREET R CABRIOLET | 2020 >
992 TURBO S TECHART GT STREET R | 2020 >
992 TURBO S | 2020 >
992 TURBO | 2020 >
993 CABRIO | 1993 > 1998
993 CARRERA 2 | 1993 > 1998
993 CARRERA 4S | 1996 > 1998
993 CARRERA CS RSR (BIG SPOILER) | 1995 > 1996
993 CARRERA RS (SMALL SPOILER) | 1995 > 1996
993 CARRERA RS | 1995 > 1997
993 CARRERA S | 1996 > 1998
993 GT2 | 1995 > 1997
993 SPEEDSTER | 1993 > 1998
993 TARGA | 1993 > 1998
993 TURBO (SPOILER) | 1995 > 1998
996 AEROKIT MK1 | 1999 > 2001
996 CABRIO | 1997 > 2005
996 CARRERA 2 | 1997 > 2005
996 CARRERA 4 | 1997 > 2005
996 CARRERA 4S | 2002 > 2004
996 CARRERA GT3 MK1 | 1999 > 2001
996 GT2 (SPOILER) | 2002 > 2005
996 GT3 CUP (BIG SPOILER) | 2001 > 2001
996 GT3 R (BIG SPOILER) | 1999 > 2005
996 GT3 RS (BIG SPOILER) | 1999 > 2005
996 TARGA | 1997 > 2005
996 TURBO (SMALL SPOILER) | 1999 > 2005
997 AEROKIT | 2006 > 2009
997 CABRIO | 2004 > 2008
997 CARRERA 2 | 2004 > 2008
997 CARRERA 4 GTS CABRIO | 2011 > 2013
997 CARRERA 4 | 2004 > 2008
997 CARRERA 4S | 2004 > 2012
997 CUP (BIG SPOILER) | 2005 > 2005
997 FL II GEN | 2008 > 2012
997 GT2 RS | 2010 > 2010
997 GT2 | 2008 > 2012
997 GT3 CUP RSR II | 2009 > 2009
997 GT3 CUP S RSR | 2008 > 2008
997 GT3 R MOTORSPORT | 2010 > 2010
997 GT3 R | 2013 > 2013
997 GT3 RS 4.0 | 2011 > 2011
997 GT3 RS | 2006 > 2009
997 GT3 RS | 2009 > 2011
997 GT3 RSR MOTORSPORT | 2012 > 2012
997 GT3 RSR | 2007 > 2007
997 GT3 RUF 2011 | 2011 > 2011
997 GT3 | 2006 > 2009
997 GT3 | 2009 > 2011
997 GTS | 2004 > 2012
997 SPEEDSTER | 2011 > 2011
997 SPORT CLASSIC | 2010 > 2010
997 TARGA | 2004 > 2008
997 TURBO | 2006 > 2009
997 TURBO | 2009 > 2013
CARRERA GT | 2003 > 2006
CAYENNE (92A) (AEROKIT) | 2010 > 2017
CAYENNE (92A) | 2010 > 2017
CAYENNE (9PA) (FACELIFT) | 2007 > 2010
CAYENNE (9PA) | 2002 > 2007
CAYENNE (9Y0) | 2018 >
CAYENNE (PO536) | 2019 >
CAYENNE COUPE (9Y3) | 2019 >
CAYENNE E-HYBRID (9Y0) | 2019 >
CAYENNE E-HYBRID COUPE (9Y3) | 2019 >
CAYENNE GTS (9Y0) | 2020 >
CAYENNE GTS COUPE (9Y3) | 2020 >
CAYENNE S (9Y0) | 2019 >
CAYENNE S COUPE (9Y3) | 2019 >
CAYENNE TURBO (92A) | 2010 > 2017
CAYENNE TURBO (9PA) (FACELIFT) | 2007 > 2010
CAYENNE TURBO (9PA) | 2002 > 2007
CAYENNE TURBO (9Y0) | 2019 > 2021
CAYENNE TURBO COUPE (9Y3) | 2021 >
CAYENNE TURBO GT (9Y0) | 2022 >
CAYENNE TURBO S E-HYBRID (9Y0) | 2021 >
CAYENNE TURBO S E-HYBRID COUPE (9Y3) | 2021 >
F1 | 1957 > 1962
GT1 98 RACECAR | 1998 >
MACAN (95B) (FACELIFT) | 2021 >
MACAN (95B) | 2014 > 2021
MACAN GTS (95B) (FACELIFT) | 2022 >
MACAN GTS (95B) | 2020 > 2021
MACAN S (95B) (FACELIFT) | 2021 >
MACAN S (95B) | 2019 > 2021
MACAN T (95B) (FACELIFT) | 2022 >
MACAN TURBO (95B) | 2019 > 2021
PANAMERA (970) (FACELIFT, LWB) | 2013 > 2016
PANAMERA (970) | 2010 > 2016
PANAMERA (971) (FACELIFT) | 2021 >
PANAMERA (971) | 2016 > 2020
PANAMERA 4 (970) | 2011 > 2016
PANAMERA 4 (971) (FACELIFT) | 2021 >
PANAMERA 4 (971) | 2016 > 2020
PANAMERA 4 E-HYBRID (971) (FACELIFT) | 2021 >
PANAMERA 4 E-HYBRID (971) | 2016 >
PANAMERA 4S (970) | 2009 > 2016
PANAMERA 4S (971) (FACELIFT) | 2021 >
PANAMERA 4S (971) | 2016 >
PANAMERA 4S DIESEL (971) | 2016 > 2018
PANAMERA 4S E-HYBRID (971) (FACELIFT) | 2021 >
PANAMERA DIESEL (970) | 2011 > 2015
PANAMERA GTS (970) | 2012 > 2016
PANAMERA GTS (971) (FACELIFT) | 2021 >
PANAMERA GTS (971) | 2019 > 2020
PANAMERA S (970) | 2009 > 2016
PANAMERA S HYBRID (970) | 2011 > 2013
PANAMERA SPORT TURISMO (971) 2017 >
PANAMERA SPORT TURISMO E-HYBRID (971) | 2017 >
PANAMERA TURBO (970) | 2009 > 2016
PANAMERA TURBO (971) | 2016 > 2020
PANAMERA TURBO S (970) | 2011 > 2016
PANAMERA TURBO S (971) (FACELIFT) | 2021 >
PANAMERA TURBO S E-HYBRID (971) (FACELIFT) | 2021 >
PANAMERA TURBO S E-HYBRID (971) | 2017 > 2020
TAYCAN (9J1) | 2019 >
TAYCAN 4 CROSS TURISMO (9J1) | 2021 >
TAYCAN 4S (9J1) | 2020 >
TAYCAN 4S CROSS TURISMO (9J1) | 2021 >
TAYCAN 4S SPORT TURISMO (9J1) | 2022 >
TAYCAN GTS (9J1) | 2020 >
TAYCAN GTS SPORT TURISMO (9J1) | 2022 >
TAYCAN SPORT TURISMO (9J1) | 2022 >
TAYCAN TURBO (9J1) | 2020 >
TAYCAN TURBO CROSS TURISMO (9J1) | 2021 >
TAYCAN TURBO S (9J1) | 2020 >
TAYCAN TURBO S CROSS TURISMO (9J1) | 2021 >
TAYCAN TURBO S SPORT TURISMO (9J1) | 2022 >
TAYCAN TURBO SPORT TURISMO (9J1) | 2022 >