Protection against dust and dirt.

Tailor-made to the model of your car.

Mirror pockets in correct position.

Antistatic (dust-repellent).

Strong elastic hem.

Breathable (prevents condensation).

Soft inside (prevents scratches).

Easy to handle, weight +/- 3 kg.

Machine washable, do not iron.

Material: Stretch-Satin.

Comes in a handy storage bag.
Fully tailor-made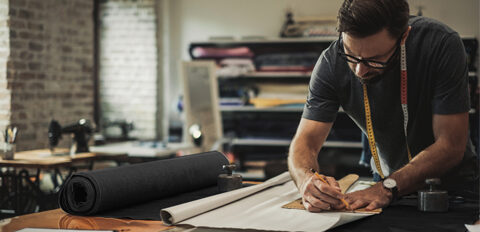 Our workshop has thousands of detailed patterns of modern and classic cars. Therefore we are able to make a car cover completely tailor-made and, for example, place mirror pockets in exactly the right position. Additionally, the fit of the cover follows the contours of your car which doesn't only gives the best protection but also looks aesthetically beautiful.
Material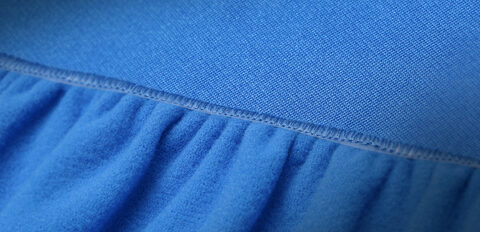 The material of the LUXX indoor car cover is Stretch-Satin. It has a slightly shiny effect on the outside and is super soft on the inside. Furthermore the material is anti-static (dust-repellent) and breathable. The LUXX indoor car cover is machine washable at 30 degrees.
Colors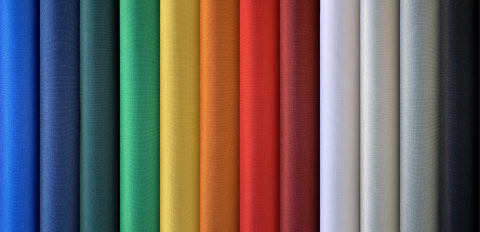 With a choice of no less than twelve colors, the LUXX indoor car cover can be fully adapted to your car. The following colors are available: black, grey, light grey, white, bordeaux, red, orange, yellow, green, dark green, dark blue and blue. Optionally the seams of the cover can be provided with a so-called "piping" in contrasting color.
Logo printing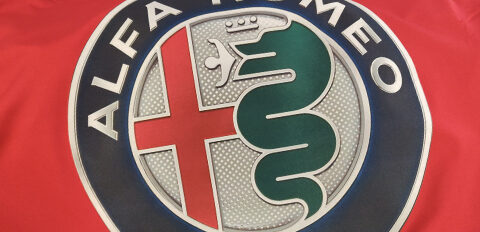 Printing a logo on the LUXX indoor car cover is possible. If you choose this, we will print your car's brand logo centered on the hood position with a width of 30 cm. If you have other wishes regarding a logo print, for example the logo of your company or club, please contact us for the possibilities.
Mirror pockets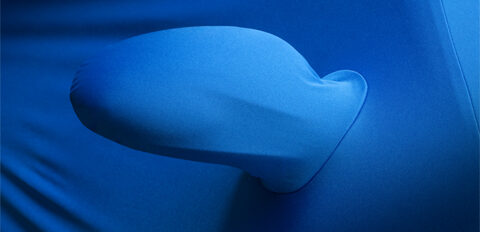 For cars that have two side mirrors as standard, we apply mirror pockets in the correct position. On cars where side mirrors were optional, mostly from before 1972, our standard cover patterns are based on the original car model without side mirrors. For many of these cars we can, if desired, fit mirror pockets in the cover. If so, please contact us.
Storage bag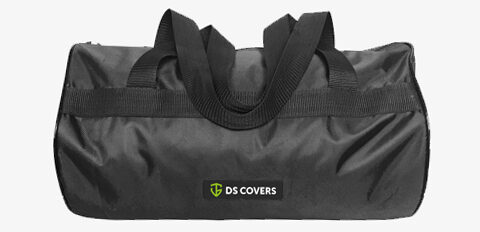 The LUXX indoor car cover is supplied in a handy storage bag in which the cover can be stored when not in use. Always ensure that the cover is clean and dry before storing.
Delivery time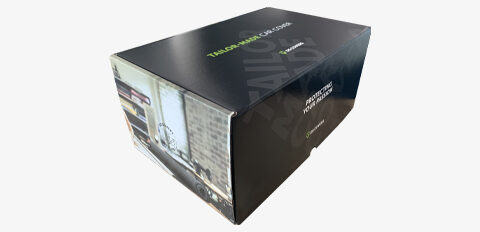 As the LUXX indoor car cover is completely tailor made to your car in our workshop, the delivery time after ordering is approx. 4 weeks.
Car not in database?
Can't select your car? Then fill in the request form. In many cases we can still supply you with a suitable car cover.
Go to product options